---

Colorado Snowmobile Tours and Unguided Snowmobile Rentals in Breckenridge, Vail, Silverthorne, Dillon, Frisco, Copper Mountain, and Keystone.
The mountains of Colorado are a beautiful place to visit no matter what season, and we offer year round fun for everyone!
The winter offers snowmobile tours & unguided snowmobile rentals. Snowmobiling is a great way to get on top of the world and see the mountain ranges from high up. It's a great winter sport that all ages can enjoy.
During the summer & fall seasons we run ATV's & side-by sides, also offering both guided & unguided adventures. With thousands of acres to go play and explore a day in the Colorado Rocky Mountains is always a fantastic day well spent.
The mountains and wildlife come alive in the springtime, huge fields of wildflowers and steams, miles and miles of trails, old historic areas and a wide range of mountain tops, the choices are endless as to where your adventure can take you!
Want to sit back and just take it all in, then a snow-coach tour or a jeep tour will be a great fit for you. The guides will drive while you enjoy all of the scenery! You can also try your luck fly fishing and let our experienced anglers show you the ropes. We provide you with everything you will need.
So, which adventure will you choose?
The best of Colorado's high country! ATV Tours and Rentals and  Side-by-Side Tours and Rentals for your summer adventure and snowmobile tours and unguided snowmobile rentals for your winter adventure! Get away from the crowds on a Colorado guided side-by-side tour or unguided ATV rental and create your own Colorado back country adventure. An awesome experience and a fantastic vacation idea!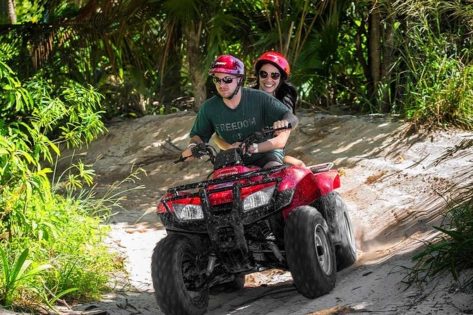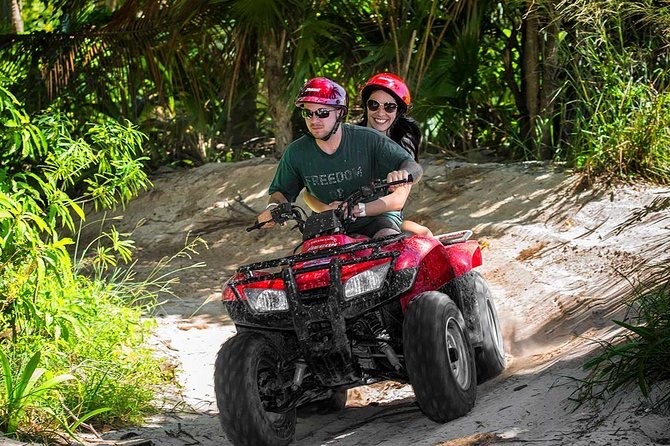 We create the perfect experience of Colorado guided tours and unguided rentals. In the winter we offer guided snowmobile tours and unguided snowmobile rentals. In the summer we offer side-by-side tours and rentals and ATV tours and rentals. All of this happens in the Summit County and the Vail area. We are conveniently located to six of Colorado's best mountain areas –Vail, Beaver Creek, Breckenridge, Copper Mountain, Keystone and Arapahoe Basin.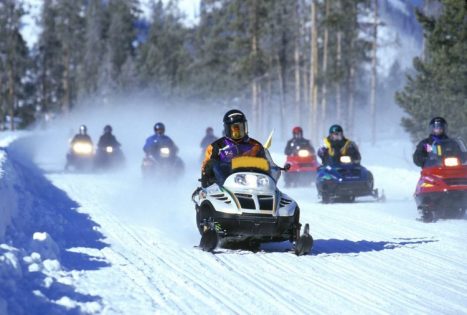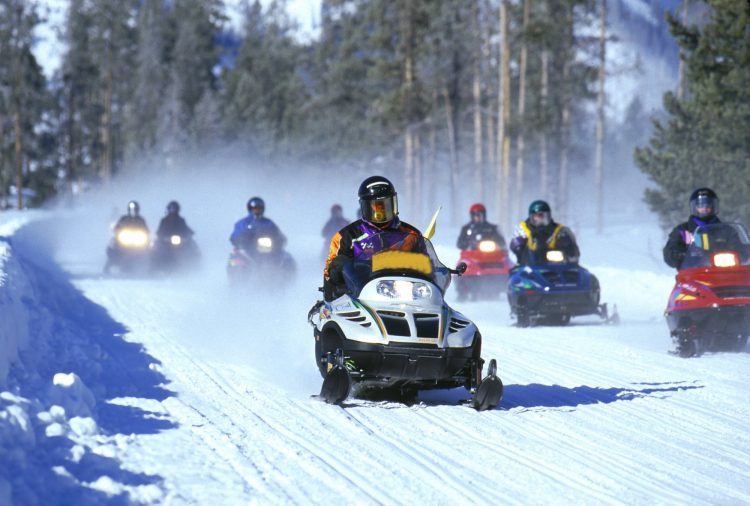 We offer exciting snowmobile tours and rentals that are both safe and informative. Our goal is to show you the beauty of Colorado's back country. Our views are spectacular! Our tour area goes up to 12,000 ft. in elevation. A wide range of adventures are from beginner and family tours to advanced, as well as specialized group tours and everything in between. Colorado Outdoor Fun has something for everyone.
Colorado Outdoor Fun is approximately 1 1/2 hours away from Denver. It's the memory of a lifetime! Consider one of these Colorado Snowmobile/ATV adventures:
Guided ATV/Side-By-Side tours

Unguided ATV/Side-By-Side rentals

Guided snowmobile tours

Unguided snowmobile rentals

Snow coach tours
Come experience Colorado's beauty with a ATV or snowmobile vacation in the Summit County or Vail Colorado areas—Breckenridge, Dillon, Frisco, Copper Mountain, Keystone and Silverthorne.
Enjoy an inspiring trek through the Colorado mountains! Let our professional and experienced guides take you through lush forests to some of the most awesome views of the majestic Colorado Rockies.
We offer fly fishing trips and Jeep tours! Call us for more information on these fun activities!
Colorado Snowmobile is dedicated to customer service and will create a customized snowmobile, ATV or Side-by-Side trip for you and your family, company, or group of friends.
Snowmobile, ATV and Side-by-Side trips that are fun and safe
Dedicated to providing our guests with the best possible adventure in Colorado, we deliver mountain adventures that are fun, safe, memorable, and exciting. We will handle all the details including terrific meals, personalized service and the most technically advanced equipment and guides. So come and join us for a winter or summer excursion into the Colorado high country!
Colorado Outdoor Fun is the finest summer and winter adventure tours company!
Call now to reserve your snowmobile rental or tour! 970-389-0629. Or, reserve your Colorado outdoor adventure online.
Plan your  holiday vacation with Colorado guided snowmobile tours or unguided snowmobile rentals. We service Dillon, Frisco, Breckenridge, Silverthorne, Keystone, Copper mountain, Avon, Vail, Denver, Summit County, Beaver creek.